Tour of Murten through QR-Codes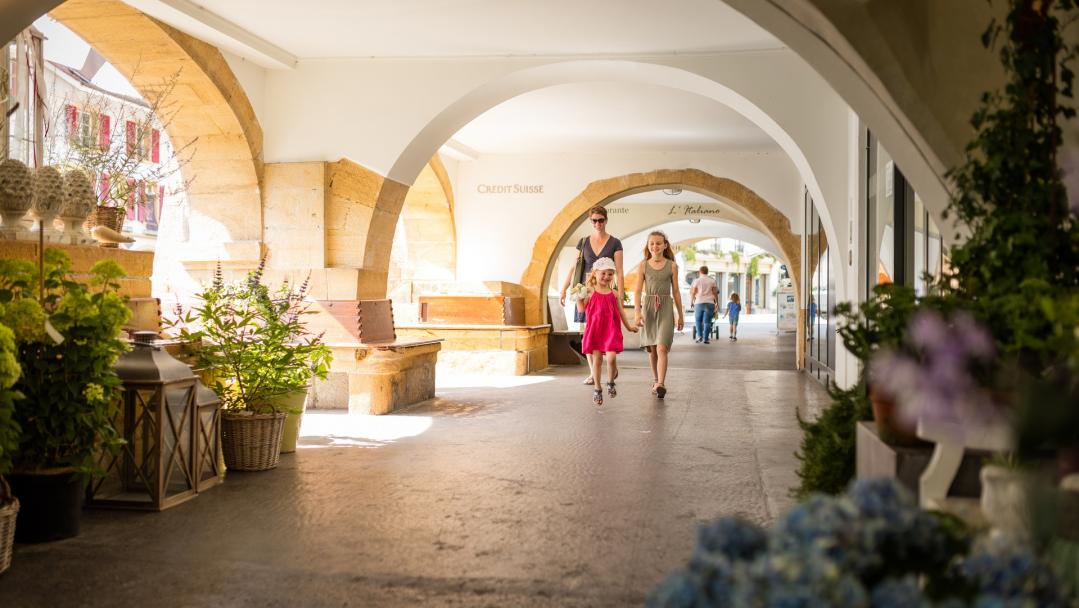 Description
Murten welcomes you with an innovative touristic offer in the latest exciting ways, including the popular QR codes. To our knowledge, Murten is the first Swiss city to have extensively integrated QR codes in a tourism project.
Information signs with short descriptions and QR codes have been posted in front of over 20 monuments and tourist attractions in Murten. The town's brochure, "Murten - Enjoy It", is another fine source of tourism information.

Murten proudly presents its enchanting town...

Information Signs
Over 20 signs with QR codes and brief texts in German, French and English offer information and anecdotes on the various monuments and tourist attractions of the city.

QR Codes
QR codes can easily link the content through the use of smartphones. Murten's QR codes enable direct access to extensive information on Murten Tourism's website. Website Articles complement information found on the new signs. Its content shall steadily be enhanced.

The "Murten – Enjoy It" Brochure
The brochure is the perfect pocket guide for visitors who would rather see the city in a traditional, leisurely way. Pick up the "Experience Murten" brochure at Murten's Tourism Office. The brochure includes additional information on history, events, trip ideas, restaurants, hotels and features a handy detailed city map.

Murten Tourism's Communication Concept
The QR Murten Project is a part of Murten Tourism's comprehensive information and communication concept. The Project's aim is to increase appreciation of Murten's cultural heritage and thereby offer better dissemination of Murten tourist services. Furthermore, we are counting on support from our city tour guides and the region's residents to continually add to our research work, so that we can deliver more, in-depth information to Murten's visitors.

We hope you enjoy your tour!
Murten Tourismus
Französische Kirchgasse 6
3280 Murten
+41 26 670 51 12
info@murtentourismus.ch
http://www.murtentourismus.ch
---
Opening hours
From 1 janv. 2020 to 31 déc. 2020