Saint-Pierre church in Môtier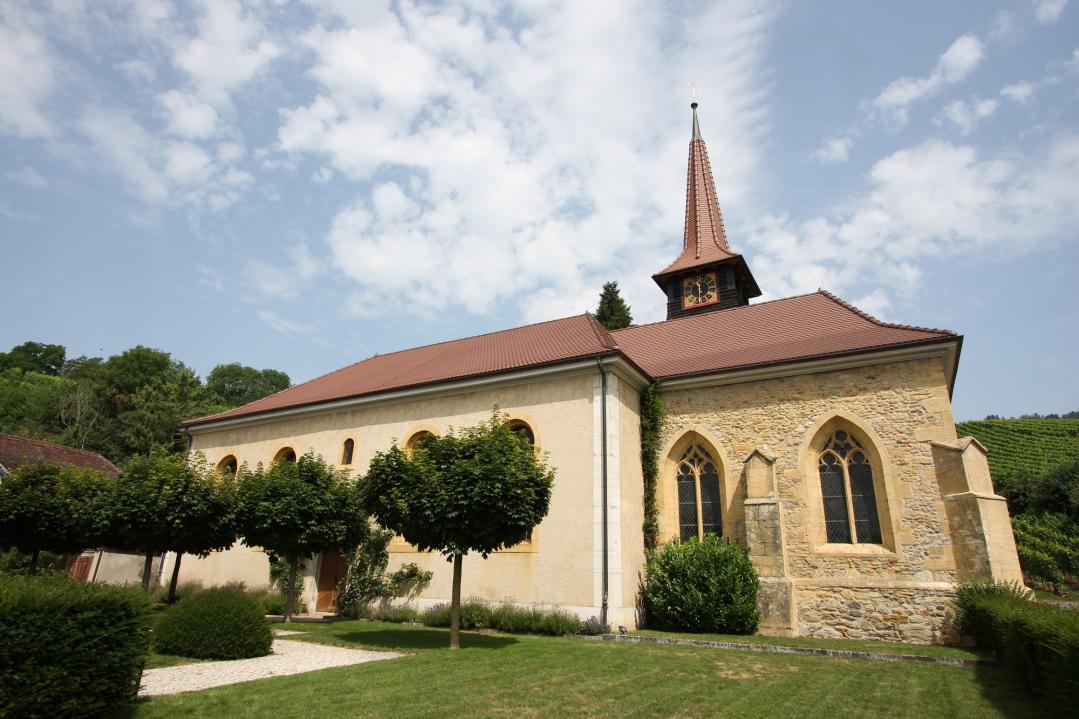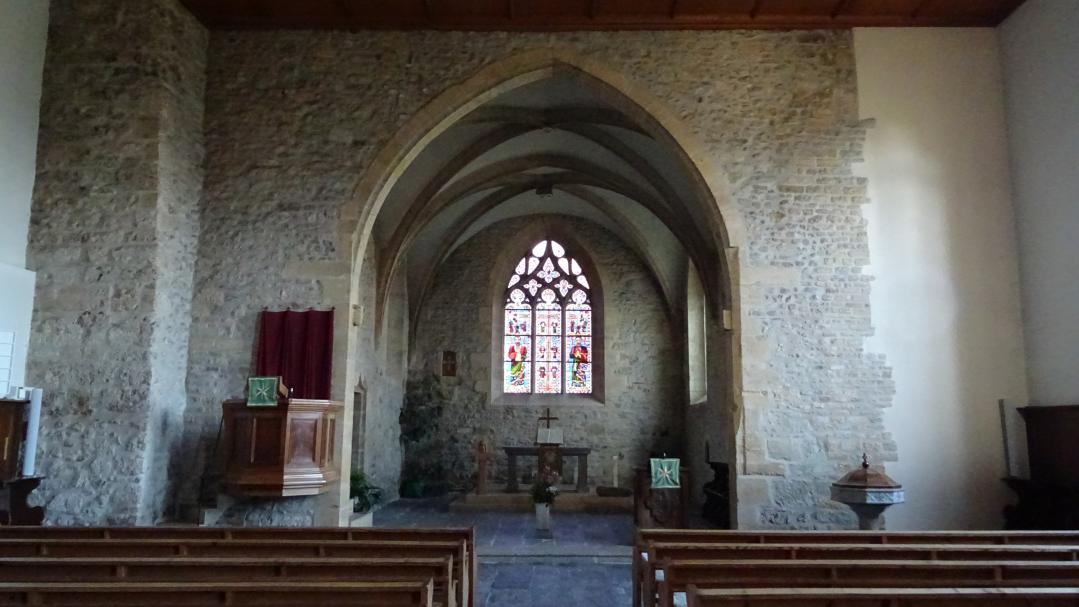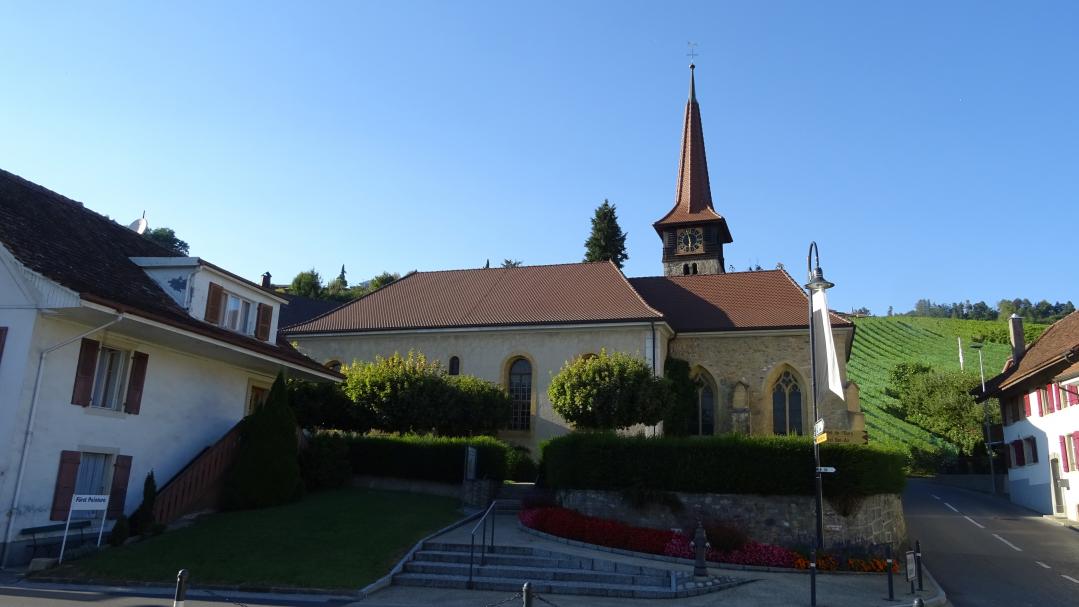 Description
Between vineyards and a lake stands the elegant Saint-Pierre church in Môtier. It is made from pale Jura limestone and has a beautiful Gothic choir.
The church's existence precedes that of the village, whose name derives from "monasterium". The first building dates from the high Middle Ages, as evidenced by the Romanesque bell tower. A beautiful semi-circular arcade opens onto it.

The current choir, built on these Romanesque foundations, dates from the 15th century. The Gothic architecture is expressed through the ribbed vaults, the sculpted vault stands, the window decoration and a small niche closed by a grate. The nave we see today was rebuilt in 1824. The floor, made up of dark slabs of mica schist , creates an attractive contrast with the pale walls and the ceiling made up of wooden caissons. The baptismal fonts and the choir altar are cut from limestone in which fossilised oysters are visible.

An elegant little garden surrounds the building. Decorated tombstones lie there. These were found under the floor of the church when it was restored in 1944. They are the funerary monuments of pastors and other local families from the 17th to the 19th century. Bones and skulls are sculpted on them as a reminder of the passing of time.

The church's bell tower was solidly built from tuff in the late 11th century. In 2009, however, strong winds defeated this centuries-old stability. Its damaged structure and framework had to be renovated.
---
Contact
Information
Maison de Paroisse
Route du Lac 30

1787 Môtier
+41 26 673 31 15
secretariat@paroisse-motiervully.ch
http://www.paroisse-motiervully.ch/
Route du Lac 135
1787 Môtier
---
Useful information
Church service on Sunday at 10.00 a.m.

The church can welcome about 300 people.