Lions Trail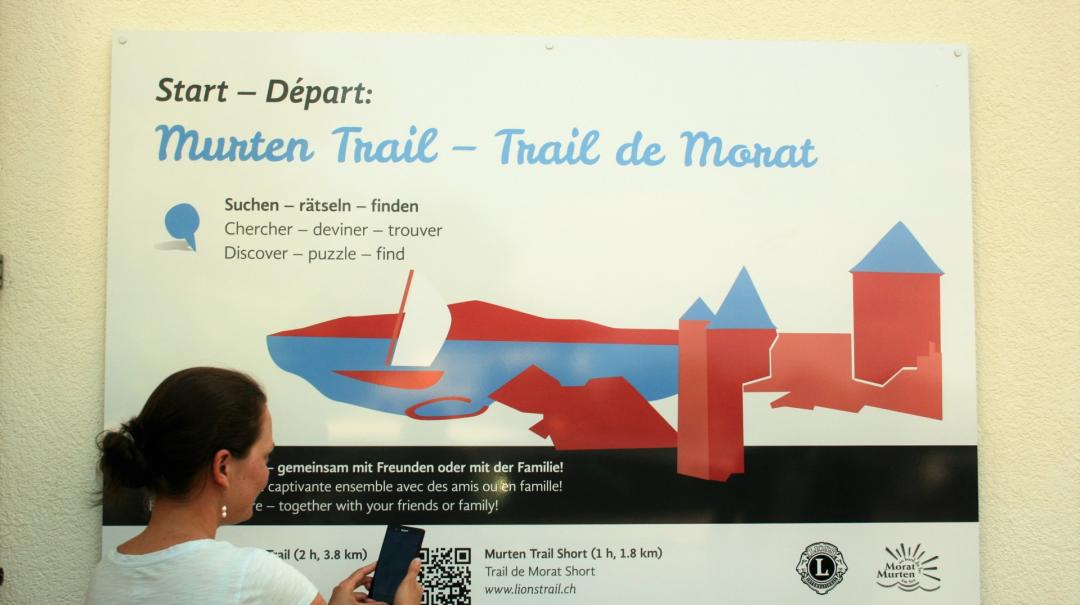 Description
This inordinary scavenger hunter us more than a simple walk. It invites you to experience Murten and its surrounding areas in a different way. By means of your smartphone, you will find your way that leads you to locations that will provide you with the answers you are looking for. But carefule: time is running! Discover unique locations and view points while keeping your eyes on solving the puzzle...
Trail:
Start at Hotel Schiff (on the right facade, coming from town looking to the lake)
15 enigmas
3.8 Km
2 hours

A short option of the trail is also possible, which is about 1.8km long and takes about 1 hour.

All you need is a smart phone with an internet connection. The lions trail is free fof charged and can be done during the whole year.
Region Murtensee / Région Lac de Morat
Hauptgasse 27
3280 Murten
+41 (0)26 670 51 12
info@regionmurtensee.ch
http://regionmurtensee.ch
---
Opening hours
From 1 janv. 2021 to 31 déc. 2021
---
Useful information
Notice
Per group, it is necerssary to have one smartphone with an internet connection and a QR-Code scanner. (Download the QR scanner in the Play/App Store for free)

On the right you will find a link for the group offer.